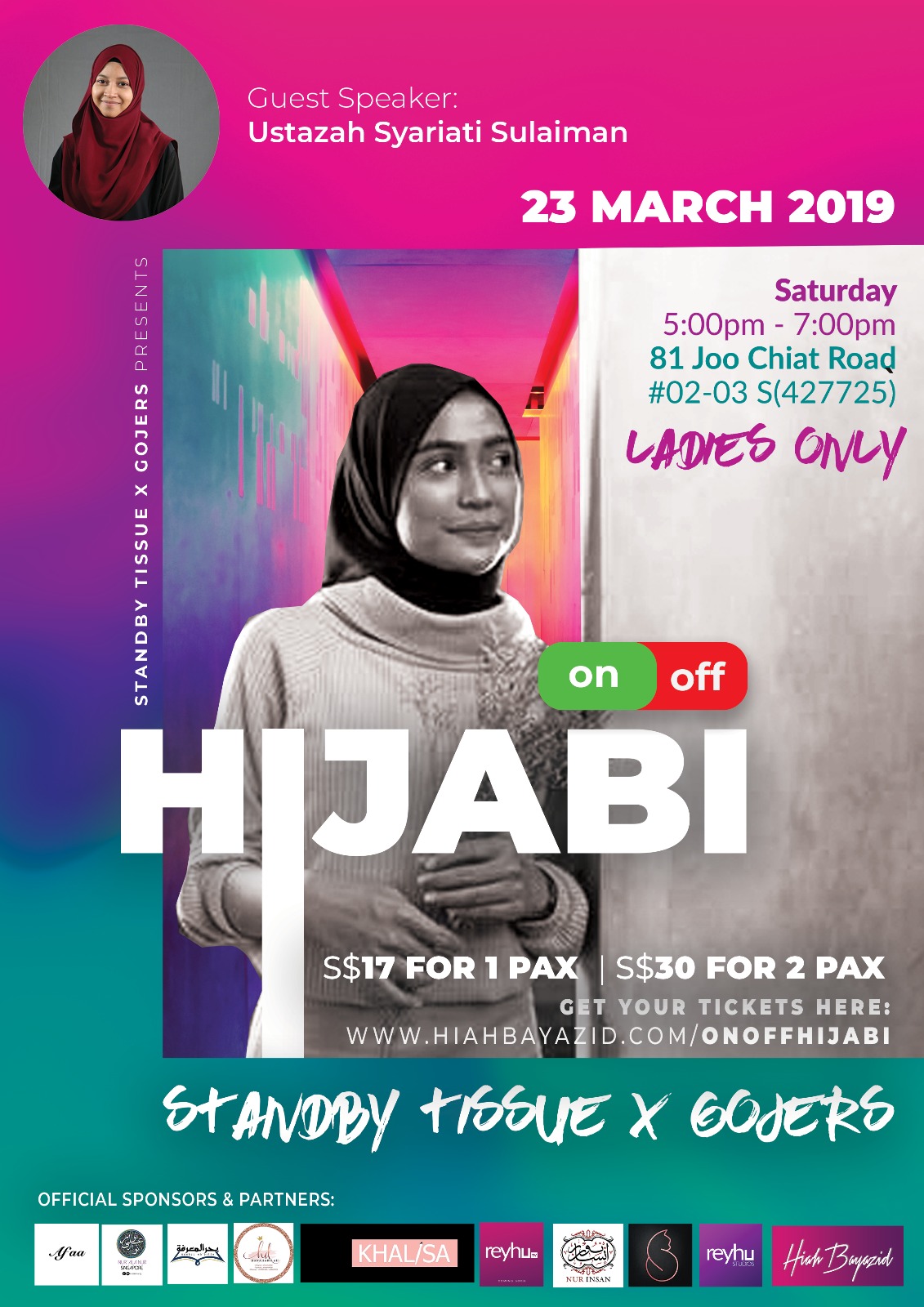 "Are you sure you want to wear that? Singapore is too hot."
"It is better for you to be free hair you know. You will get employed easily."
"Can i stop wearing this? I don't think it suits me"
"I am not ready to wear it"
Ever heard of this statements before by your colleagues and friends, or even yourself?
Dear Muslimah, we know how difficult the journey of wearing the hijab is. It is one of the biggest step of our lives and most of the time, in this journey some of us will go back and forth with our decisions.
In conjunction of our ongoing campaign, "Wanna Be A Hijabi", we are having an event collaborating with our amazing sponsors and partners for a laid back heart to heart session on this topic
We are inviting you and your friends, to come as you are for this event, to listen to our sisters sharing about their hijab journey and tips from our main guest speaker, Ustazah Syariati Sulaiman on how to overcome the challenges most of us face during the hijab journey.